March 21, 2019 | By Peyton Sawyer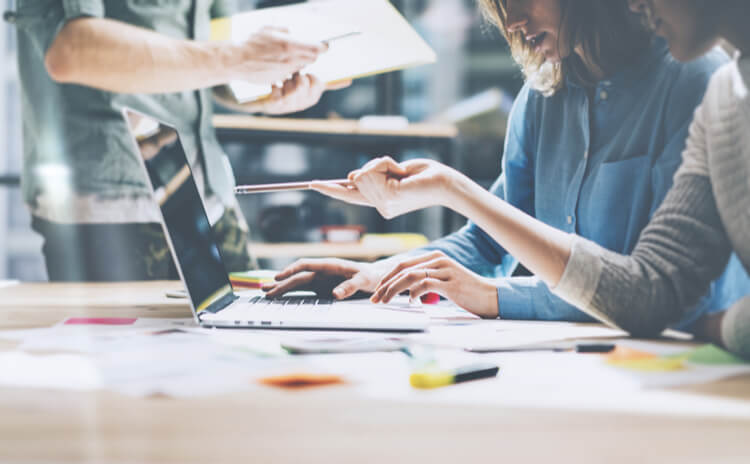 Creating a successful plan to market your business does not have to be difficult. Often times, the hardest part of developing a marketing strategy is having a clear vision of what it will take to achieve your ultimate goal. If you know what you want to accomplish and have the determination to do so, then you should be able to pull off a basic marketing strategy with ease.
There are several free and easy marketing options that can be done without the use of a professional. Social media platforms provide great opportunities for all areas of business, no matter the industry. Developing content, posting pictures, and advertising promotions on a daily basis can give you the exposure your business needs to stay relevant.
Where to Start When It Comes to Marketing Your Small Business
The biggest challenge you may come across with marketing is deciding on what angle you want to take. If you are a business owner without any marketing experience, you may feel intimidated with the process. While most people go to college to gain the knowledge and experience of marketing, the good news is, you don't have to have a degree.
Yes, marketing requires certain knowledge about your audience and how to attract more business, but who knows your audience better than you? With the knowledge of who your customers are, what they want and where they are located, you should have no problem determining what marketing path your business should follow.
Do Your Research
With access to online research, studies, and advice from other business owners or entrepreneurs, you can't go wrong. Any knowledge is good knowledge. Even if you find out what not to do, that only means you are one step closer to knowing what you should do. Know your target audience and your competitors. Determine what your customers want and need. Gather as much information as you can about the industry you work in and the customers that you hope to attract. Understand why customers will want to choose you over your competitors. All this is very important when creating a marketing plan for your business.
Devise a Plan
Once you have done the research needed to identify the pros and cons of your business, as well as the strengths and weaknesses of your competitors, you can begin to develop a marketing plan that caters to your customer base. Remember to be creative, stay true to your brand, and focus on what makes your business different than others. The goal is to set yourself apart from the rest.
After you settle on a marketing strategy that fits your brand and your vision, you can begin the process of getting your message out to the masses. Whether that message is sent through print ads, television, radio, digital media, social media or any combination of these outlets, don't hold back. Go all out! If you aren't sure how to do that, hire a professional to get the job done. If you feel a professional can effectively execute the details of your marketing plan better, then don't be afraid to ask for help.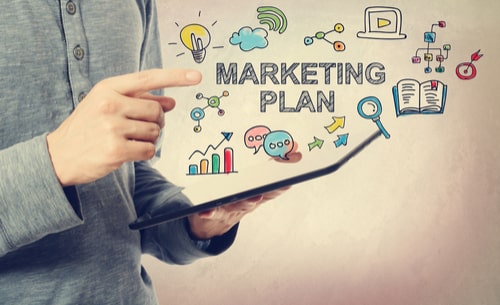 Measure Your Marketing Success
Owning your own business means being present. There is never a good time to take a breather. After you have launched your marketing plan, it is time to be on stay on top of every detail and transaction. Checking views, clicks, shares, or visits to your establishment will help you to determine if your marketing strategy is working. If you see that you are getting a positive response, you can assume your marketing plan is achieving the desired results. If the customer response is not looking good, then you may need to make some adjustments in your marketing plan.
If you have decided to pay a professional to strengthen your marketing strategy, then you may need funding to get the ball rolling. Finding the funding to market your business is often the most challenging part of reaching your desired result. Without the extra working capital needed to get started, many business owners have looked into alternative funding options. One option to consider is business funding. The approval process is fast and easy, and you can get the funding your business needs in as little as 24 to 72 hours.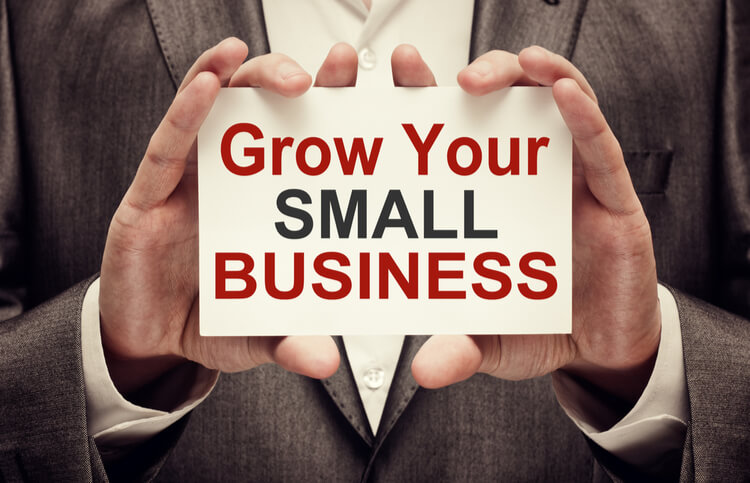 Alternative Business Funding Options
When you have exhausted all efforts of receiving business funding from a traditional banking institution, with nothing to show but a denial, don't worry! You have other options with alternative funding. Alternative funders are introducing more attainable funding options for the borrower, without the strict guidelines of a traditional bank.
Today, you will find that alternative funding is becoming increasingly popular with small business owners. With the funding reform making it next to impossible for small businesses to receive any kind of traditional funding, business owners have started to look into other business funding options.
While these alternative business funding options have leveled the playing field, making it easier for small business owners to receive financial assistance, they also have the potential to damage your business health.
It is important to always make sure that you only borrow what you need, nothing more, and secure a payment schedule that your business can afford. Understanding the terms and conditions of the agreement before you sign can help when deciding if the offer is right for you and your business.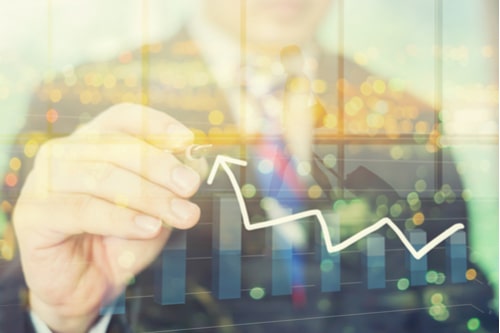 Online Funding
Online funding, like other alternative funding solutions, are becoming quite popular in the funding market. Small businesses are finding that online funding is an easy solution to their fast cash needs. With the easy access, online funding provides and less stringent funding process, its popularity will only increase.
While online funding may cost more than private options, such as a bank or credit union that is subject to federal regulations, they may be a business owner's only funding alternative. Without the credit score, length of time in business, or the collateral and often the down payment that is required by the bank, alternative funding is the only viable option.