February 26, 2019 | Mason Roberts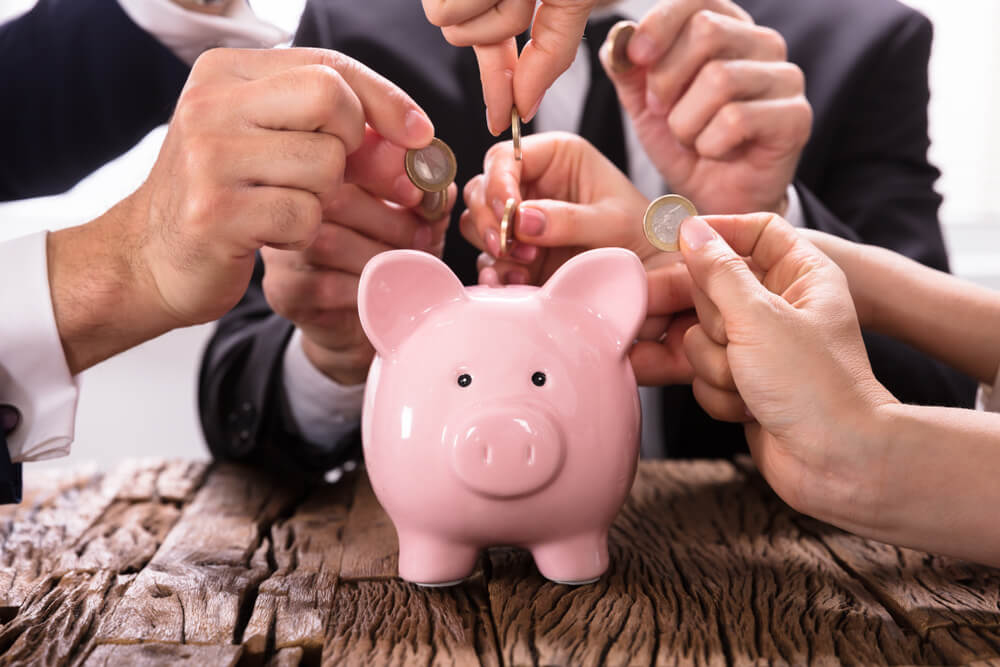 For businesses, big or small, finding funding has never been a breeze. You have to go through all different types of obstacles, depending on your borrowing amount and your financial situation. Many fresh-faced entrepreneurs have turned to alternatives outlets, such as raising money online for business ventures. Raising money through the internet for your business idea, product, or venture is known crowdfunding. Crowdfunding is a platform for raising money, like popular ones such as GoFundMe. Now, it's easier than ever to seek the funding you need online. But the key to crowdfunding is getting the people on your side in a truthful way. With crowdfunding, it is everyday people like you and me who determine if they would like the fund your idea, and growing your capital with their help.
Applying for traditional funding is much different than crowdfunding. Unlike traditional business funding, you do not have to meet any qualifications for this option. You don't need a minimum credit score, a certain time in business, or anything more or less! Find out more about crowdfunding and how to get the business funding you need today!
Why Should I Set Up Crowdfunding Account?
Crowdfunding has become a popular choice for many business owners, ensuring a growing capital in their future, especially for the less intense, smaller businesses. Also, a great way to build success through crowdfunding is campaigning smart. This brings more traffic to your business plan you are seeking funding for, in turn bringing more capital in and building relationships with the people donating.
Though crowdfunding may be a good option for you, it's also possible that it could go the opposite direction to the one you might hope. When you're considering crowdfunding, it's important to keep your expectations realistic. Be aware that you may not be as successful as one of the high profile fundraisers you may have seen on platforms like GoFundMe. Depending on your financial goal, there's a chance that you will not make enough money to grow your business or venture as you would have liked. This is a very unpredictable undertaking, but a much easier initial process. Before you decide that this is the best idea for you and your business, here are some factors to consider to ensure your crowdfunding success!
Campaign Wisely
When it comes to using a crowdfunding platform, there are many different options to choose from. While there are many platforms to choose from, you should do your research to choose the option that's best for you. Each crowdfunding service has its own regulations to follow, with its own unique donor demographic. One platform may be better than another depending what you are looking to raise money for. You must take into account the type of business you own and what it will need, and then campaign it properly on the perfect platform.

Ask Your Friends And Family for Support
It has been determined that investors are more likely to donate if you have a good portion of your goal met. In other words, it's a good idea to get the ball rolling as soon as possible. Ask people who know you and trust your judgment on business, such as your close family and friends, to invest to your business idea. Once you have a fair amount of your goal already raised, it's more likely that the strangers that come across your page will donate.
Come Up With A Plan
In terms of gaining donations for your project, it's also a good idea to make an effective plan before going too far. A marketing plan will, without a doubt, bring in more investors than if you are without one. It's also important to do something each day that will improve your business idea. Updating your campaign this way will show people, that you are more serious than ever about your idea. Show the potential donors that this is extremely important to you and that you would use the funds you receive in a positive, profitable way. Make sure the investors can really relate to what you are pitching, bring it to a personal level and let others know why they should care about this business idea or venture.
Make A Video
A video to showcase your business pitch is a great idea to reach financial donors and investors alike. It shows your intentions for the funds you could potentially receive and help grow people's trust for your idea. Campaigns with videos raise a substantial amount of money compared to those without one. And the money for this video should not be an issue. It can be a very basic video where you speak directly to your audience. Within this video, you can introduce yourself to the audience, open yourself up to be considered more trustworthy, and pitch what your idea is, along with what the money would be used for. Keep it short and sweet to capture the attention of the audience and lock them in for the full length of the campaign. You may even get repeat donors who like what you've added to your page!

Make Your Work Known
Investors will not be as likely to donate to your fund without proof of your work and your work ethic. Show investors your ideas and help them decide if your idea is a profitable one. Your pitch should be accompanied by a prototype, presentation, concept sketches, or anything of the sort. Campaigns with some kind of visual are more likely to be funded by interested investors as opposed to those with none. Show the investors what you are really capable of bringing to the table with the money you'd receive and make it hard to say no.
Promote On All Levels
Your crowdfunding platform could reach many different types of audiences, from those who are already aware of your business idea, to some who are not whatsoever, and so many others in between. When you're promoting your idea, it is a good idea to put an extremely descriptive idea on your page and promote your campaign on every social outlet you have. From social media to emails or purchasing ads, doing this, will allow you to reach people that may never have even known about your fundraising campaign or your business venture, gaining more of a chance to earn business capital.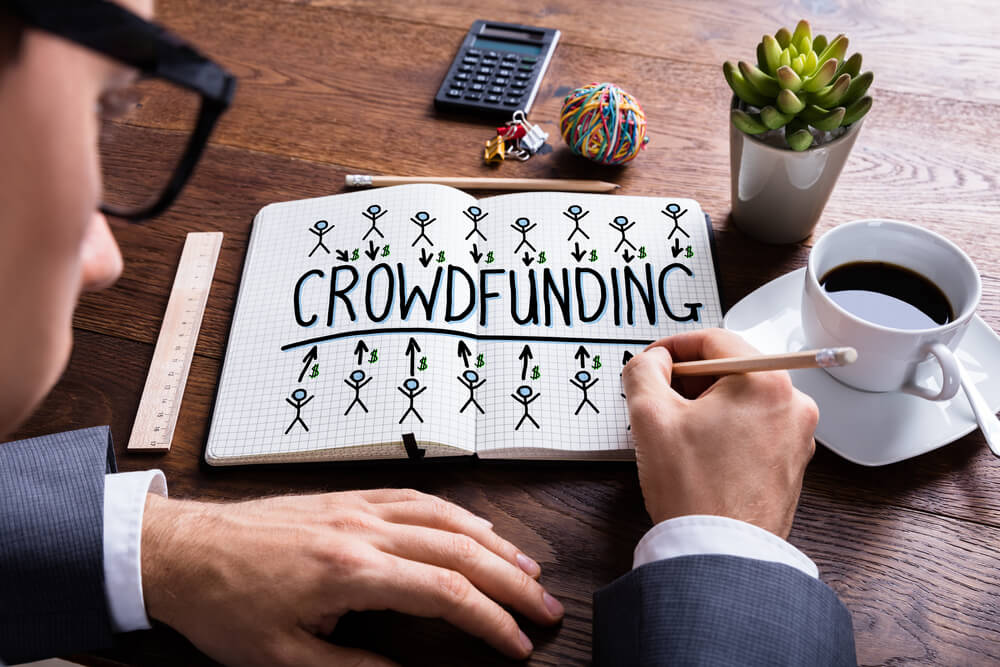 Ready to Set Up Your Crowdfunding Account?
Crowdfunding is a good option for businesses all around, especially startups. It doesn't weigh you down with requirements like a traditional bank funding does and can reach a large number of potential investors, depending on how well you are promoting and how many inside investors you have. This option will require hard work and time, and hopefully some money, to campaign in a way that can bring your business success! Researching the most efficient crowdfunding platform of business funding for you, while putting all your time and energy into your dream is a way that can help it come true!