June 01, 2018 | By Peyton Sawyer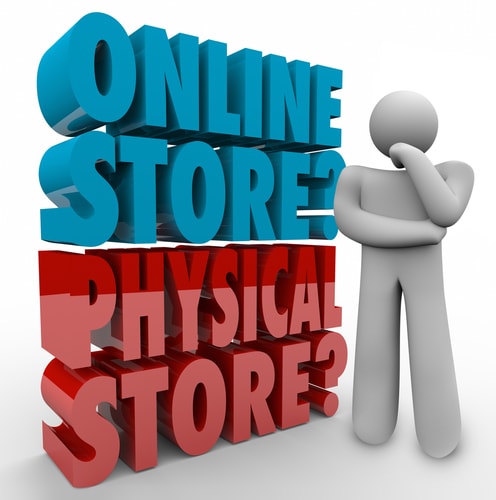 Brick and mortar businesses have been in existence far longer than their online counterparts, simply because the option of having a viable online presence has only been available for the last few decades. With both types of businesses models, there are numerous advantages and disadvantages. It is up to you to determine the best way to turn your vision into a reality, and your hard work into a profit.
Older generations may find it hard to adjust to the idea of operating a business entirely online, while the Millennials and Gen Y entrepreneurs starting businesses today would find it hard to think of any other way of operating. As for the older members of the business community who did not grow up on social media and online platforms, they often find it difficult to navigate the world of technology or do not like the idea of putting personal information out there on the internet (i.e. personal information or financial records). They may be right to some degree, as hackers are developing new ways to steal information every day, but should that prevent someone from conducting business online entirely?
Technology has helped positively impact and advance the day-to-day existence of mankind in so many ways, including the convenience of air travel, weather tracking, medical technology, and even the ease of making online purchases. Owning an online business gives every small business owner the opportunity to reach a worldwide audience, which means the potential sales and profits are nearly unlimited. A business that is strictly brick and mortar has a relatively limited reach by comparison, as well as a finite ability to increase their revenue.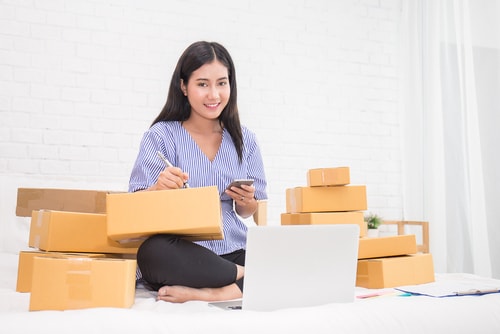 Advertising
For both brick and mortar and online businesses, you have a product or service that you are attempting to deliver to customers. To get that commodity delivered to a potential customer and convert it into profit, you need to advertise. The only difference may be the way you reach your target audience. If you have an online business, all advertising will likely be online, whether it be through an online campaign or targeted social media ads, but this type of advertising can be quite costly.
With a brick and mortar store, you can advertise for much less. Most small brick and mortar businesses advertise their merchandise with flyers, window displays and signs, print ads or emails sent to existing customers. Today, most businesses also create a Facebook, Twitter or Instagram page that can help to get the word out about their goods, services and sales events.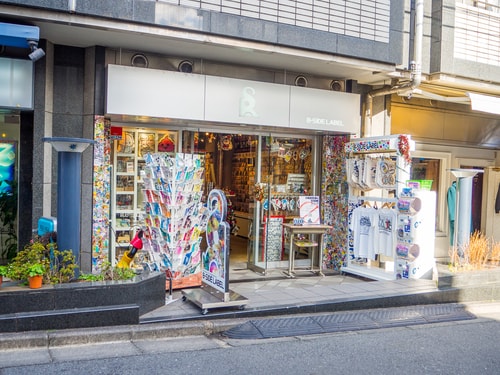 Operating Costs
Online businesses usually have relatively low operating costs. Without the overhead of rent, utilities, insurance premiums or repairs and updates, this business model can be very cost-effective for a small start-up, not to mention the perks of working from home. There are no travel or wardrobe costs, either. Despite all these advantages, there are some expenses that cannot be avoided. The pricetag of having a website built can be quite expensive, and so is the maintenance.
If you want to impress potential customers with a smooth-running site and secure e-transactions, then you will most likely need to hire a programmer to get your site up and running correctly. There are many options online that allow you to create a site on your own, but if you are not up to the task, your competitors will invariably deliver a better website and overall user experience, and first impressions on the internet are everything.
As for a brick and mortar business, you will be responsible for paying rent and utilities, along with any maintenance and repair costs. Carrying a high rent can eat into your profits, and if you do not bring in a certain amount of business each month, a small problem can quickly escalate into a potential financial crisis. These are questions that you need to ask yourself when designing your business model and deciding if you want to operate as an online enterprise, a brick and mortar, or a combination of the two.
All business owners need to have a solid plan, the working capital to get things off the ground, and the vision and drive to see it through. Without these essential ingredients for financial success in business, you basically have nothing. If you need extra money to invest in your business but you are hitting a dead end with the traditional route of small business funds, it could be worth investigating merchant funding. It may be just what you need to succeed.