November 5, 2019 | Mason Roberts

If you own a business, you know your team is looking to you every day. You are leading them, and they want to follow. If you do not own a business yet but are on your way there, you will figure this out very soon in the process. Your team of employees will count on you to set a good example and be the head boss they need in order for everything to run smoothly. You may not have asked to be the leader of any group, but it comes with the territory of living out your dream career. You probably worked so hard to get to where your business is. Day in and day out, this is the only thing that was in your mind. It was probably a difficult thing. A lot of pressure. Well, this is what your team is here for. They were hired to make your life that much easier. Also, they are to make all of the operations run easier. This doesn't mean that you go unscathed. You must do something for them as well. It is not something physical, or an item you can buy, but just a little push in the right direction. As the business owner, you must set out to inspire. Being a beacon for inspiration can feel like a lot of responsibility. You want to do it but are not sure how. You probably almost wish you could have just bought your team something, and that be it. This goes a bit deeper though.
An employee in business does a lot of the work. This is not to say you will do nothing, obviously. But employees do much of the grunt work that can take a lot out of you at the end of the day. They are working and working, being left exhausted. This is where you come in. You must motivate them to expect the best results. Besides that, though, you should want to keep your employees happy. After all, they are the reason your business is where it is at today. You may have been able to get it there some, but not the same way you did with a team of loyal employees behind you every step of the way.
How can you inspire them? That is the question. There are plenty of ways that are effective. The options are never-ending, in a way. Only a limited amount work for certain types of people, though. It is not as cut and dry as you may hope, so some trial and error is necessary. For the best results, start with the most popular ideas, and work your way down.
Here are some ideas to bring your team inspiration: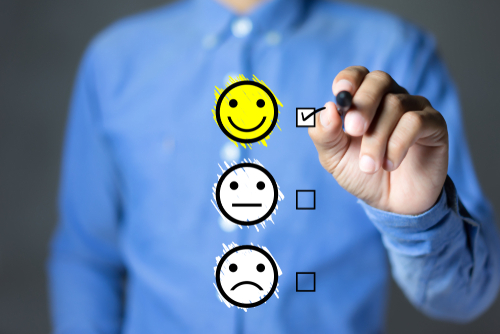 1. Be There, In Service
In order for your employees to get back into the swing of things, they may just need to talk. In order to be inspired, they may be seeking out some conversation with their accomplished employer. Do not hold this from them. If your trusted team wants to talk with you or get to know a bit better, let them. They may want to work on a more personal level in order to be motivated. Simply put, they may just want to get to know the person they are working so hard for. Open up as best you can. It does not have to get deeper than you are comfortable with, but just make sure your employees are comfortable with you. This will make the workday much more enjoyable and easy-going. They will not feel tense, as they might have before, and will want to work hard to reach their own goals, as well.

2. Be An Example
This is a big one. Being an example for your team is something that can truly change the dynamic of your establishment. Again, these are people who look up to you. If you are active in the everyday life of your business and are working your butt off in the meantime, they will want to live up to that. They will likely want to show you that they can keep up and that you chose the right person for the job. In other words, they are inspired to go the extra mile. This is a great thing that can never be manipulated as anything less. Leading by example can alter your business so fast, and effectively, leaving you wondering what you may have been doing differently before.
3. Share Stories And Ideas
This is something so simple that can change the face of your establishment. If you see that your team is lacking, sit down and chat with them. Ask them about themselves, and what inspires them. Ask what they want to do with their lives. Many people have ideas just swirling around in their minds, but never actually speak on it. This is a sure way to make sure that you may never really do anything about it. So, it is your job, as the leader, to bring their aspirations out. Help make it a reality. This can be done in so many ways, but a simple conversation is a great starting point. So, ask. When they tell you, talk to them about the journey to get there. What are their plans? If they do not have any as of now, let them know that it is better to start sooner rather than later. Getting to a place in your career that you have dreamed about your whole life will likely take some time. Push them to start earlier. Even if it just spitballing ideas, both good and bad, onto a napkin while you're out. Let them know that when inspiration strikes, you must take advantage. This will help them have a clear idea of where they want to be in life, and work vigorously to get there.

Inspiration is something that can come easily if provoked. It can come from the simplest of things. Even one word can bring out a masterpiece in someone's mind. As the leader of this team, it is your job to make sure that happens.