April 5, 2019 | By Mason Roberts
Starting a business is not an easy task, no matter how small the business. There are many, many things to be considered and figured out prior to the big picture decisions. You must come up with a solid, profitable idea, figure out funding, your place of business, your dream team, and much more. This is something that you must be fully committed too from the beginning. You cannot go into this halfway.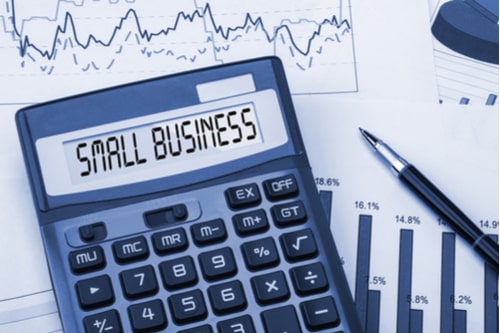 Ask Yourself These 5 Questions
It should be something that you want to do forever, completely immersing yourself in it. Being committed to this career only half way will ultimately result in half results. You cannot expect success if you are not willing to work for it. So, ask yourself some small business questions to detect if you are ready for this step. There should be a checklist of questions to be answered before jumping into such a serious life decision.
Why Do You Want To Start A Business?
This is the obvious first question. You should have an immediate, easy answer to this. This does not mean that the answer is a good enough reason. If the only reason you are starting this small business is that you hate working for your boss at your previous job, then this may not be the right path for you.
Starting your own small business is extremely hard and takes a lot of energy and sleepless nights. It can get to be very stressful as well. When doing this, write a list of reasons you would want to start a business. Narrow it down and choose the one of most importance to you. If this is not a strong enough reason and something that can be changed at the drop of the hat, a small business may not be the best career move for you.
Is Your Idea Good Enough?
Many entrepreneurs do not judge their idea as truthfully as they should, resulting in their business going under in their first year. You must be extremely self-critical when it comes to your, potentially career-changing, idea. Is it profitable? Will it continue to be a popular choice? Are you willing to change and mold with new trends? These are deal breaker questions. Making sure your idea is good enough is vital for starting your small business. Without a solid idea, your business will be nothing sooner rather than later.
How Will This Small Business Affect Your Life?
There are several aspects to be concerned about where starting a new small business is concerned. You may be okay with sacrificing major parts of your life, while others may not be. Business people are different all over. While some may be willing to sacrifice their relationships or personal lives, others may drop any career opportunity immediately if it becomes an issue. Here are a few things that you should consider before jumping into such a demanding job.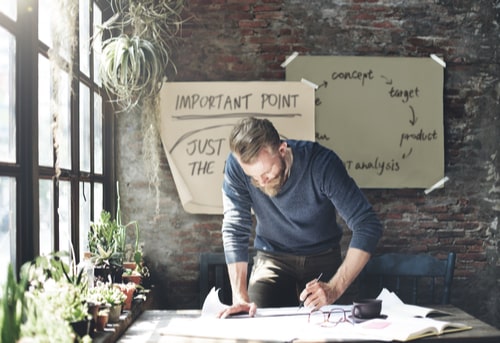 As a small business owner, you should consider your health. Are you mentally strong enough for the toll this can take on you? This is a process with long days and complications at every turn. Starting a business is not for the weak minded, so it is important that your mind, body, and soul are up for the task. For example, if you are a person who has made countless promises to yourself to start a healthier diet for years, but still has not done it, your health both mentally and physically may not be as strong as it should or could be. You may need more durable willpower and physical state to succeed in the way necessary. This is where you need to be truthful for the sake of yourself.
Also, consider your relationships in your life. Will this affect them negatively? If so, are you willing to let that happen for this career move? Are you okay with sacrificing important parts of your life if necessary? Many people have different opinions on this. Like what was said before, these can be grueling hours. If your relationship, as well as your job, are demanding, there is a possibility that you may have to choose one over the other. Take into account what is most important to you, and balance everything as responsibility as you can.
Lastly, is your lifestyle accustomed to owning a small business? If you want to go out partying every weekend all hours of the night, this may not be the right choice for you at the time. When starting a business, there are things that you will have to sacrifice if you are aiming for undeniable success. If you do not want to give up parts of your life, there can possibly be a solution. If you want to do this, you will have to uncover this solution to keep your business afloat.
How Will You Come Up With The Finances?
Starting a small business on your own can be a steep financial commitment. The chances of an average business owner to pay for the necessary expenses out of pocket are slim. Review your available money for your potential business. If you do not have the means, it is time to look to other options.
Now, when starting a business, it is usually difficult to get traditional funding. This is where you should look to alternative funding, such as a microfunding or merchant cash advance. These types are accustomed to startup businesses, with unique, acceptable terms compared to traditional funding options. They are a good option for entrepreneurs in need of financial support at the start of their careers.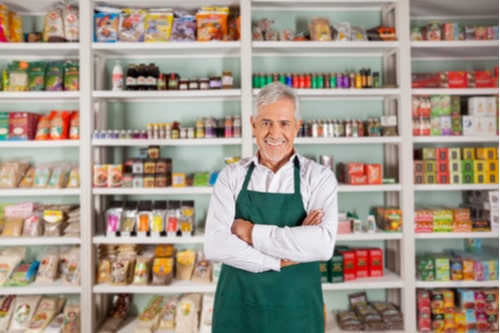 Do You Have A Business Plan?
Having a business plan is inevitable. In order to be successful, you have to plan for it. It will not fall into your lap out of thin air. This will help you figure out what to do when the unpredictable happens. It will also help you plan financially. If you write things down, you will know what you can afford and what you cannot. Overall, a business plan will help you navigate through all of the issues that may arise and help you become an accomplished entrepreneur in your business.