October 18, 2018 | By Peyton Sawyer
Small business owners often find the need for extra funding. Whether it is to meet short-term needs or to promote business growth. There are several reasons why business owners consider the option of securing loan money.
You may require funds to start, expand, advertise or place an inventory order, and just don't have the extra capital available. For many, applying for a business loan, or even a merchant cash advance, can be scary. The uncertainty of how a loan works and the repayment process can be overwhelming. That is why it's important to research the loan that will work best for you, as well as setting up a repayment plan in advance.
When determining the amount of funding you require, make sure to be realistic. Only borrow what you can afford to repay. Borrowing more than you need, or more than you can payback is never a good decision. Avoid the stress of it all and create a plan that will work. Here are a few tips that will help to make the repayment process stress-free.
Selecting the Right Loan for Your Business
In the world of finance, you have more options now than ever before. Taking the time to understand what type of loan you are applying for is very important. You want to make sure that the financing option you have chosen will meet your needs, as well as understanding what will be expected of you.
If you have already secured a loan, all is not lost; you can still take the time to speak to your loan officer about understanding the terms of your loan.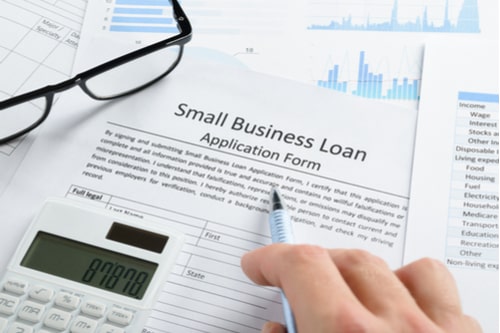 Setting Up A Repayment Plan that Your Business Can Handle
Paying off a loan can be challenging for any small business. The key to setting up payments that your business can handle is knowing how your repayment schedule works. Understanding the frequency of your payment schedule and when the first payment is due will help to make sure that you make payments on time. This will help to keep your credit in check and avoid any unwanted late fees.
While most loans are paid on a monthly basis, this may not be true for all loans. The frequency of your periodic payments may be daily, weekly, bi-weekly, or monthly. Knowing this will assist in planning your repayment schedule. You may also want to find out if there is a penalty for paying off your loan early. You may have the option to pay off the loan sooner rather than later if business is good. This will help to cut down on interest paid.
Knowing What Is Most Important
Prioritize. Giving your loan payment high priority will help you to stay focused and on top of your repayment schedule. It will also help to strengthen your business credit profile. It is import to create a good relationship with your lender, you never know when you will need to consider a business loan in the future.
Most lenders want you to successfully repay your loan and will work with you if you hit a financial challenge. If this happens, make sure to contact your lender as soon as possible.